splorp! the Evil Bastard's Web Site O' Doom -
Wedding Pictures - September 10, 2006
These are pictures from our wedding, September 10, 2006. I'll be adding more pictures soon.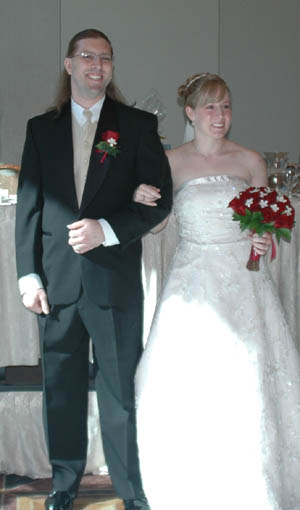 Introducing, Mr. & Mrs. splorp!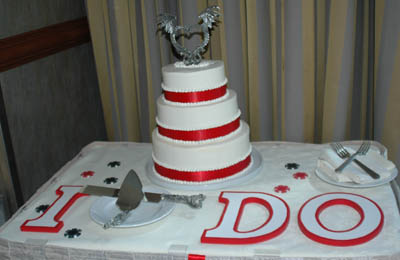 The wedding cake was great, even after the dragons leapt off the top and took a huge bite out of the back of the cake.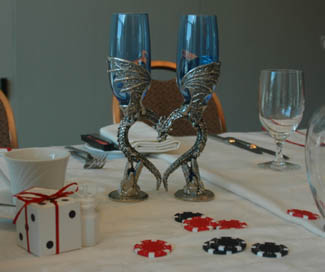 Mrs. splorp! rocks. She let me have dragons on the cake AND on the champagne flutes.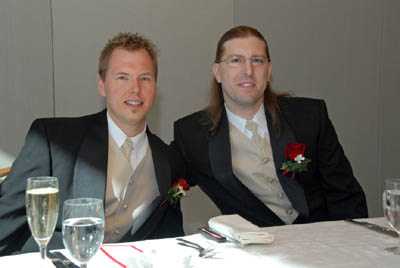 This is me and my buddy spatula, who runs

. He was one of my groomsmen.


This is my best "man" giving the best man speech at my wedding. Yeah, it's my sister.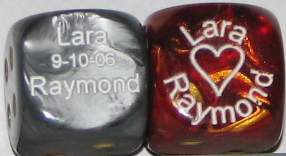 Mrs. splorp! and I found a great website that makes custom dice. Since we got married in Las Vegas, we asked them if they could make something special. They could. They did. I definitely recommend them for your dice needs. Chessex.com