splorp! the Evil Bastard's Web Site O' Doom - Harley Quinn Page 6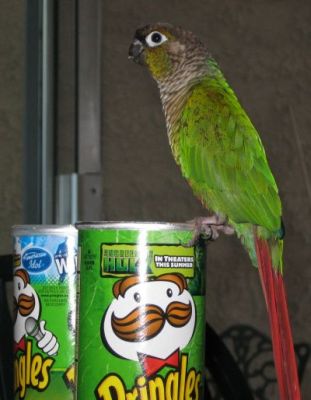 Harley Quinn, King of the Pringles.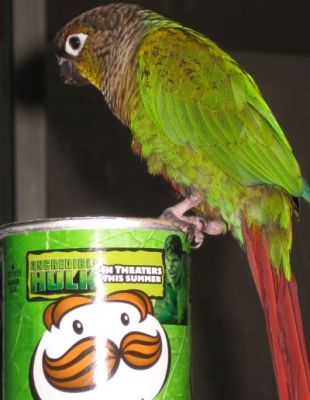 I set him on top of the open Pringles can while I was eating dinner.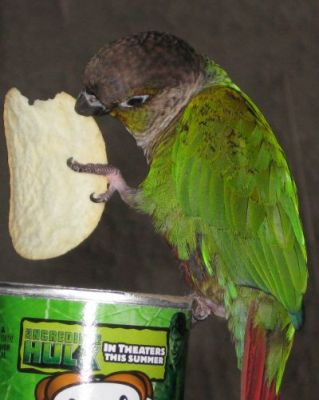 Apparently, the Pringles were in reach.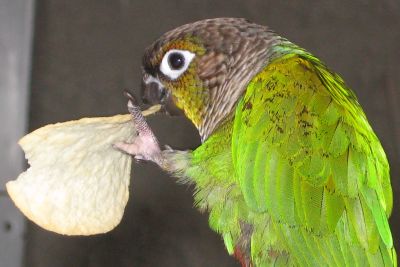 NOM NOM NOM!!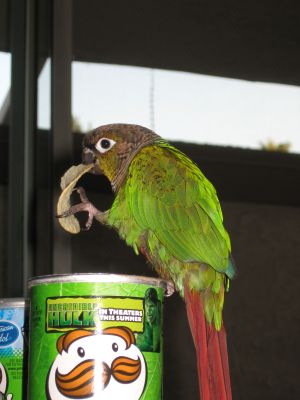 Somehow, he manages to hang onto a chip larger than his head.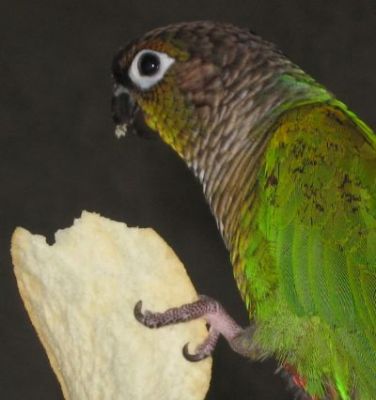 He paused long enough to show some Pringle crumbs on his beak.